Introducing

The NEW SOLOSHOT3+
SHIPPING NOW
(Since February 2023)
watch video
Select a SOLOSHOT3+ Purchase Option:
Starting at $ 599.00

NEW SS3+ (FULL BUNDLE - SHIPS NOW)

$ 1,999.00

NEW SS3+ (BASIC BUNDLE - SHIPS NOW)

$ 1,599.00

NEW SS3+ (FULL BUNDLE - SHIPS IN 12 WEEKS)

$ 1,399.00

REFURB SS3+ (BASIC BUNDLE - SHIPS NOW)

$ 1,299.00
FASTER + EASIER SETUP
Get tracking in less than a minute!
WATCH VIDEO


From single spin calibration with no recalibration to no warmup or walkabout, SOLOSHOT3+ feels like magic.
CHANGING THE GAME
FAST Boot

The new SOLOSHOT3+ operating system boots twice as fast as the previous generation.




NO Warm Up

SOLOSHOT3+ will be ready before you are! No more 5-8 minutes waiting for the sensors to warm up because the 3+ sensors are ready to auto-calibrate right away!




ONE Spin Calibration

SOLOSHOT3+ calibrates automatically with just ONE spin, up to 10x faster than the previous generation.




NO Walkabout

Yep, we solved that too! The new SOLOSHOT3+ tracking uses your natural movements to quickly gain confidence and zoom into your desired framing.




NO Recalibration

You can now move your SOLOSHOT3+ to the other side of the soccer field without having to restart calibration! The 3+ will even continue to track while in motion, zooming back into the subject once you have chosen your new filming location.




Increased Accuracy

SOLOSHOT3+ is also more accurate so you stay more centered throughout your tracking session.



BEAUTIFUL
OUT-OF-BOX EXPERIENCE
Or should we say out-of-case experience?

Your NEW SOLOSHOT3+ FULL BUNDLE arrives fully assembled in a custom formed case complete with a shoulder strap, tripod and 128 GB of verified memory.
CASE & STRAP


Your NEW SOLOSHOT3+ FULL BUNDLE ships inside a high quality EVA formed carrying case lined with memory foam and shoulder strap included.

FREE with FULL BUNDLE

128GB of Memory

To make your Out-of-Box experience even simpler, we've included a pre-verified 128GB micro SD card already formatted and inserted in your SS3+ Lens.

FREE with FULL BUNDLE

CUSTOM TRIPOD

Your NEW SOLOSHOT3+ FULL BUNDLE ships already connected to our specially designed SOLOSHOT tripod that extends to almost 6ft tall.

FREE with FULL BUNDLE+
SOLOSHOT3
UPGRADE Service
Attention SOLOSHOT3 OPTIC65 Owners!

SOLOSHOT3 owners can ship their Optic65 lens to us for conversion into the 3+. We add the new 3+ sensors and parts to your camera and ship it back to you.

International shipping rates apply.
PURCHASE OPTIONS
SS3+ NEW
FULL BUNDLE

INCLUDES: BASE, 3+ CAMERA, TAG & Armband, Tripod, 128GB microSD Card & Reader, Custom Case & shoulder strap.

12-MONTH WARRANTY

Select NEW FULL BUNDLE option in the dropdown menu





SS3+ NEW
BASIC BUNDLE

INCLUDES: BASE, 3+ CAMERA, TAG & ARMBAND only.

Does NOT include TRIPOD, SD card & READER, CUSTOM CASE & STRAP.

12-MONTH WARRANTY

Select BASIC BUNDLE option
in the dropdown menu.





SS3+
UPGRADE SERVICE

SOLOSHOT3 owners ship us their Optic65 to be converted into the 3+ model which we ship back to them.

12-month warranty on upgraded parts.
*International shipping rates apply.

Select UPGRADE Service
in dropdown menu.

Customer Service will contact you after you place your order to arrange shipment of your SOLOSHOT3 to our facility for upgrade.





TRADE IN

Get up to $400 credit towards a New or Refurbished SOLOSHOT3+ by sending us back your SOLOSHOT3.

Email support@soloshot.com for details.




SS3+ REFURB
BASIC BUNDLE

Assembled AND 100% tested in the USA using new and reclaimed parts.
SAME 12-MONTH WARRANTY AS NEW.

Includes: Refurbished BASE, 3+ CAMERA, TAG, ARMBAND and CUSTOM TRIPOD.

Does NOT include SD card, Case & Strap

Select BASIC BUNDLE option in the dropdown menu

PAYMENT PLANS & REFERRALS

Select Affirm at checkout to see what payment plans you qualify for and use the Referral Code we send with your SOLOSHOT to earn cash back.

Email support@soloshot.com for details.




KEY FEATURES

Auto Tracking

The waterproof and shock-resistant Tag makes sure the subject is tracked from up to 2,000 feet away. TAG you're it!





Auto Zoom + Focus

SOLOSHOT3 automatically zooms to keep you framed in the shot throughout your session.





Improved Image Quality

With improved white balance and sharpening, the SOLOSHOT3+ sports 4K video and 65x optical zoom that will keep you looking like a pro.





Live Stream

Share your action live to world through the SOLOSHOTapp!





Auto Edit

Our free desktop editing tool automatically suggests highlights and provides easy-to-use tools for adjusting, combining and sharing your best clips.





10x Faster Updates

SOLOSHOT3+ runs our next generation SOLOSHOTos where most updates are like mobile apps - small downloads with fast installation.
10x FASTER UPDATES
We rebuilt the SOLOSHOTos so that the update experience is now more like a smartphone. Most updates are like app updates - small downloads with fast installation. This allows us to rapidly and painless release updates so we can continue to improve our tracking engine as we receive user feedback.

Occasionally we will deploy a full OS update which will require a larger download and longer installation process.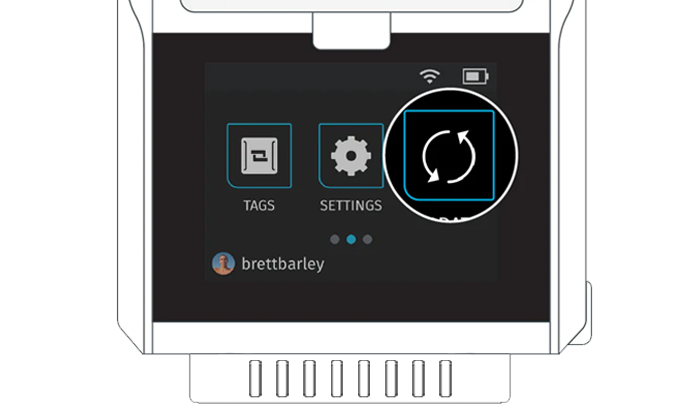 QUALITY + SUPPORT + GUARANTEE
100%
USA INSPECTION

Every single SOLOSHOT undergoes a multi-day QA testing procedure at our California warehouse including a live tracking test.

REBUILT
CUSTOMER SERVICE

We rebuilt our customer service team to ensure your support experience is as magical as your SOLOSHOT.

SATISFACTION
GUARANTEE

SOLOSHOT3+ is hands down the highest quality experience we've ever delivered. We stand behind it with our 30-Day Return and 12 Month Limited Warranty guarantees.
THE DETAILS
By the Numbers
SOLOSHOT3+ Camera Specs
Video Capture

Resolution

4k @ 30 fps

1080p @ 30, 60, 120 fps

720p @ 240 fps

(future firmware update)

Video Compression

H.264

Video File Container

.MP4

Connectivity

MicroSD

3.5 mm Audio Jack

Still Capture

Resolution

12MP

Image Size

4000H x 3000V

File Format

JPEG

Burst Rate

5 fps (up to 6 seconds)

10 fps (up to 3 seconds)

Time Lapse Intervals

1 - 60 seconds

Exposure Mode

Automatic (AE)

Lens

Optical Zoom

65x

Lens Elements

18 elements, 14 groups

Image Stabilization

Optical

Effective Focal Length (EFL)

4.3 - 279.5mm

Focal Length, 35mm Format

24 - 1560mm

Focus Distance

0.3m to ∞ (continuous, wide)

6.0m to ∞ (continuous, tele)

Horizontal Field of View (HFOV)

72.6° (wide)

1.3° (telephoto)

Compatible Filters

52 mm

Audio

Audio AAC Compression

48KHz (128Kbit/s)

Internal Mic

Mono, Digital

External Mic

Analog, Stereo (3.5mm plug)

Remote Wireless Mic

Supported (sold seperately)

Image Sensor

Type

CMOS BSI

Size

1/2.33"

Storage

Media

microSD

Class

UHS-I Class 3 (U3) required

Size

up to 128GB
Join the Newsletter
We like to send deals to our subscribers. Don't miss out!
Tell Me More!
Enter your email to let us know you're interested. We will reach out to you with more information in the coming weeks.
Combine Financing and Rewards
Pay ZERO now with affirm and eliminate some or all of your monthly payments with Rewards.

Even just ONE referral per month is more than enough to *cover your monthly payment!

*Rebates are applied your Affirm balance, not directly to your monthly payments. Your monthly payments will stop once you Affirm balance is zero.

See Referral Program Terms & Conditions

See Affirm Terms & Conditions
Referral Program
Your SOLOSHOT really attracts a crowd, so turn your Robot Cameraman into a salesperson with your own custom referral sticker.

Earn up to $200 back on your very first referral and up to $100 back on each additional referral.

FAQs

How do I refer people?

We know your SOLOSHOT can attract a crowd, so we help you put it to work by sending you 2 stickers to affix to the sides of the Camera/Base. You can also share your code with close family, friends and teammates.

How do I get my sticker?

We include 2 stickers with your SOLOSHOT order or you may request a code and stickers from support@soloshot.com.

What do customers get for using my code?

They save $100 off any SOLOSHOT bundle.

What do I get when customers use my code?

If you did not use someone else's code to purchase your SOLOSHOT3 then for your first referral sale you receive a rebate of $100 + up to $100 off the price you paid for your SOLOSHOT.

If you did use someone else's code to get $100 off your SOLOSHOT3, then you receive a rebate of up to $100 off the price you paid for your SOLOSHOT. For all additional referrals you a rebate for the lessor of 10% of your original purchase price or $100.

How do I claim my Rebates?

We will send your Rebates directly to your payment method used to make your purchase within 60 days of confirmed delivery to the referred customer.

What if I already bought my SOLOSHOT?

Send us an email to support@soloshot.com with your order number and we will mail you stickers for free.

Please do not post on coupon sites or spam your social media as we reserve the right to reject non-organic sales and cancel an abused code at any time.

See Referral Program Terms & Conditions